July 31st 2020
The Cost Of Not Buying New Could Be As Much As £50,000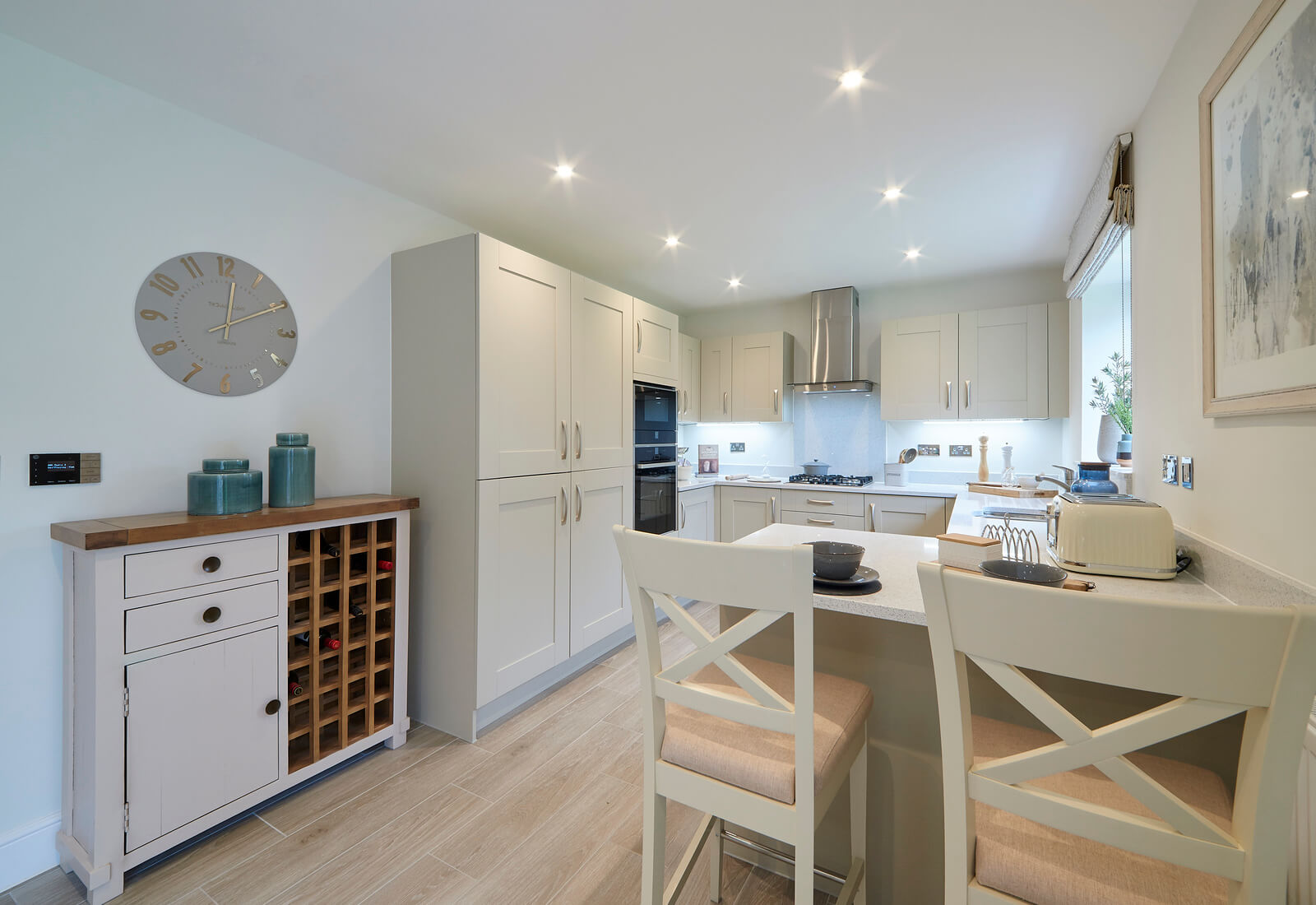 The Cost Of Not Buying New Could Be As Much As £50,000
Research carried out by the Home Builders Federation has found that the cost of upgrading an older property to the same standard as a new build home could be as much as £50,000. The publication of the data comes at the launch of this year's New Homes Week which aims to highlight the many benefits for consumers of buying a new build home.
From the benefits of living in an energy-efficient home that could save you hundreds of pounds on your utility bills each year, to the brand-new fixtures and fittings that come as standard, buying a new build home offers many advantages when compared to buying an older property.
The research looked at the work that might have to be carried out when people move into an older home, and what would have to be done to a home to bring it up to the standards of a new property which also comes with a warranty protecting the buyer from liability on structural problems within the first 10 years.  Whether it's the price of buying and fitting a new kitchen (£7,900) or having a house rewired (£8,850), the costs for people moving into an older home can quickly mount up.
For a homeowner who wants to get the same standard of finish and functionality they could expect from a new build home, the cost could be up to £51,643. This includes paying out for:
Kitchen – £7,900
Bathroom – £3,800
Central heating – £6,185
Wiring – £8,850
Plastering – £5,240
Decorating – £2,500
Flooring – £2,628
Insulation – £775
Windows and doors – £4,900
Roofing – £4,000
Guttering – £690
And the savings continue: while just 26% of second- hand homes achieve an energy efficiency rating of A to C, 94% of homes built in 2016 could boast such standards.
Commenting on the figures, Stewart Baseley, executive chairman of the Home Builders Federation, said
"Buyers of new build homes enjoy a huge number of benefits over those purchasing a second-hand home.
"During the buying process customers will receive a high level of service and support from trained sales staff. Upon moving into a property that is designed for modern living, there are all the advantages of living in a home with brand new fixtures and fittings and the latest energy efficiency technologies.
"This report helps to highlight the hidden savings that buyers of new build homes make. While most people have a budget put aside to get the little jobs done, costs soon add up when you need to replace a bathroom or a kitchen.
"£50,000 is a lot of money by anyone's standards, and this new research emphasises just how much new build home buyers really get for their money."
With Jones Homes distinctly high specification standards and top levels of energy efficiency built into each home, the cost of not buying new could potentially be even higher. We have even introduced rooftop solar panels at selected locations.
The Home Builders Federation has also found that New homes being built in England and Wales are considerably more energy efficient than their predecessors, saving owners hundreds of pounds a year in energy bills, A new home owner will spend on average £443.30 a year (£276 heating / £108 hot water / £60 lighting), well under half of the £1,072 the owner of an older home can expect to spend – saving, on average, £52 a month, or £629 a year.  Just another reason to chose a new Jones Home for your next move.
Source Credit: http://www.hbf.co.uk/media-centre/news