March 5th 2021
Stamp Duty holiday in England extended to the end of June 2021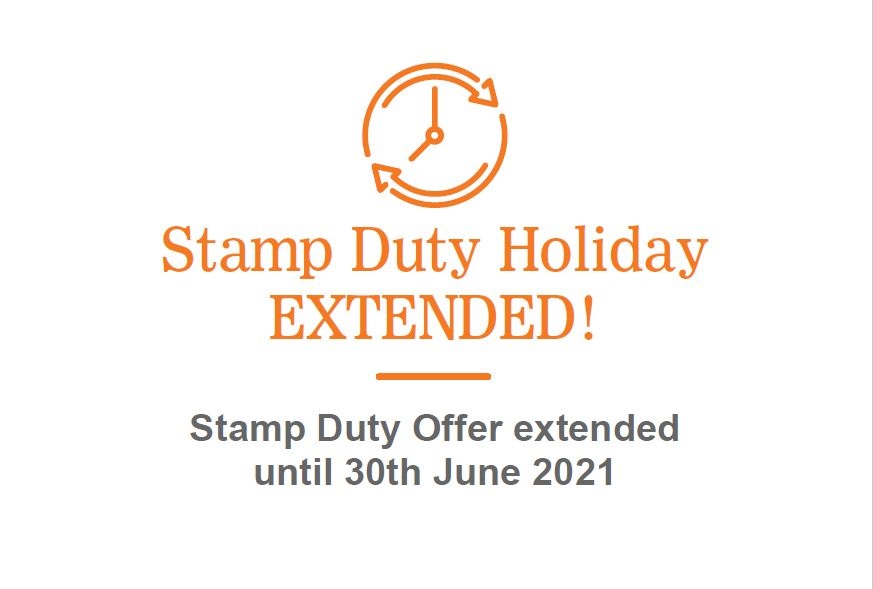 Breaking News! Stamp Duty holiday in England extended to the end of June 2021.
Following the initial success of the scheme which was widely welcomed by home buyers, the Government has now extended the Stamp Duty holiday in England until the end of June 2021
What does a Stamp Duty Holiday mean?
Anyone buying a property below £500,000 in England won't need to any pay stamp duty tax until after 30th June 2021. This applies to both first-time buyers and those moving from an existing home. This means homebuyers can save up to £15,000 if they complete the transaction before the deadline of 30th June. Buyers who own a second home can also benefit, but will still be liable for the additional Stamp Duty, above the 'single home rate' allowance.
What if my home costs more than £500,000?
The amount up to the threshold of £500,000 will still be free of Stamp Duty liability, but the purchaser will be charged 5% on the amount over £500,000 up to £925,000, 10% up to £1.5m and 12% above £1.5m.
What do I need to do?
The legal transaction of buying a new home can take anywhere between 6 and 12 weeks depending on circumstances. So whilst this is great news the clock is already ticking  – so don't delay!