July 31st 2020
Seven thousand years of history uncovered on site of new homes development.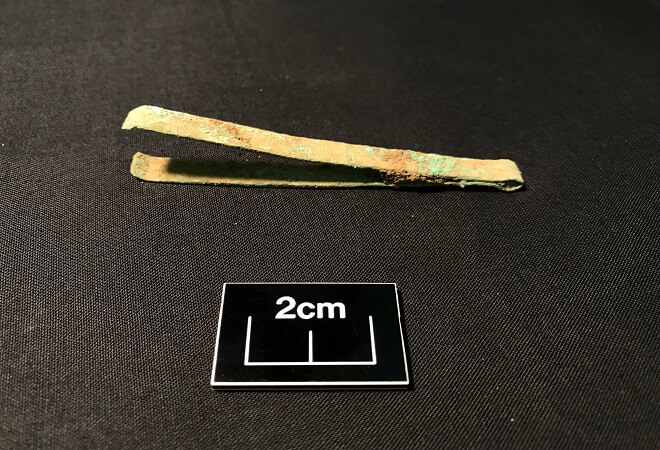 Roman artefacts found at Yorkshire.  A Roman road, the remains of Anglo-Saxon pit-houses and copper artefacts
from the Stone Age were among the fascinating discoveries made by archaeologists at the site.
The findings were uncovered during an excavation of the 9.8 acre site off Worksop Road, ahead of construction work beginning on the 53-home development.
Reuben Thorpe, Head of Field Archaeology at Archaeological Research Services Ltd, which conducted the excavation, said: "What we appear to have here is an exciting multi-phase site of regional significance that encompasses activity from the late Neolithic period right through to the late Medieval period."
The oldest features on the site were tribal boundaries dating back to the Neolithic period, the final part of the Stone Age which ended in around 6500 BC. Copper alloy artefacts, including pins for cloaks and dresses, from the same period were also among the findings.
Evidence of human activity from the Roman period was also uncovered, in the form of a Roman road which ran through the site, a Romano-British well structure and fragments of Romano-British pottery.
Mr Thorpe added: "The fragments of Romano-British pottery pressed into the upper surface of the road indicate that it was likely in use during the period and it is suggested that the road here represents part of the wider landscape narrative of Roman colonisation and organisation of the area."
Two possible Anglo-Saxon Grubenhaus, or pit-houses, were uncovered as well as pottery and a brooch from Medieval times.
David Ruffley, Regional Director for Jones Homes Yorkshire, said: "The excavation of the Van Dyk Village site has uncovered some remarkable objects of great historical significance which may well have gone undiscovered without this new development coming forward.
"We are proud to have supported the excavation and we have been amazed by the findings. It's quite remarkable to think that when the first residents at Van Dyk Village move into their new homes they will be the latest in a long line of settlers dating back 7,000 years."