July 31st 2020
Get More For Your Money At Bluebell Meadow.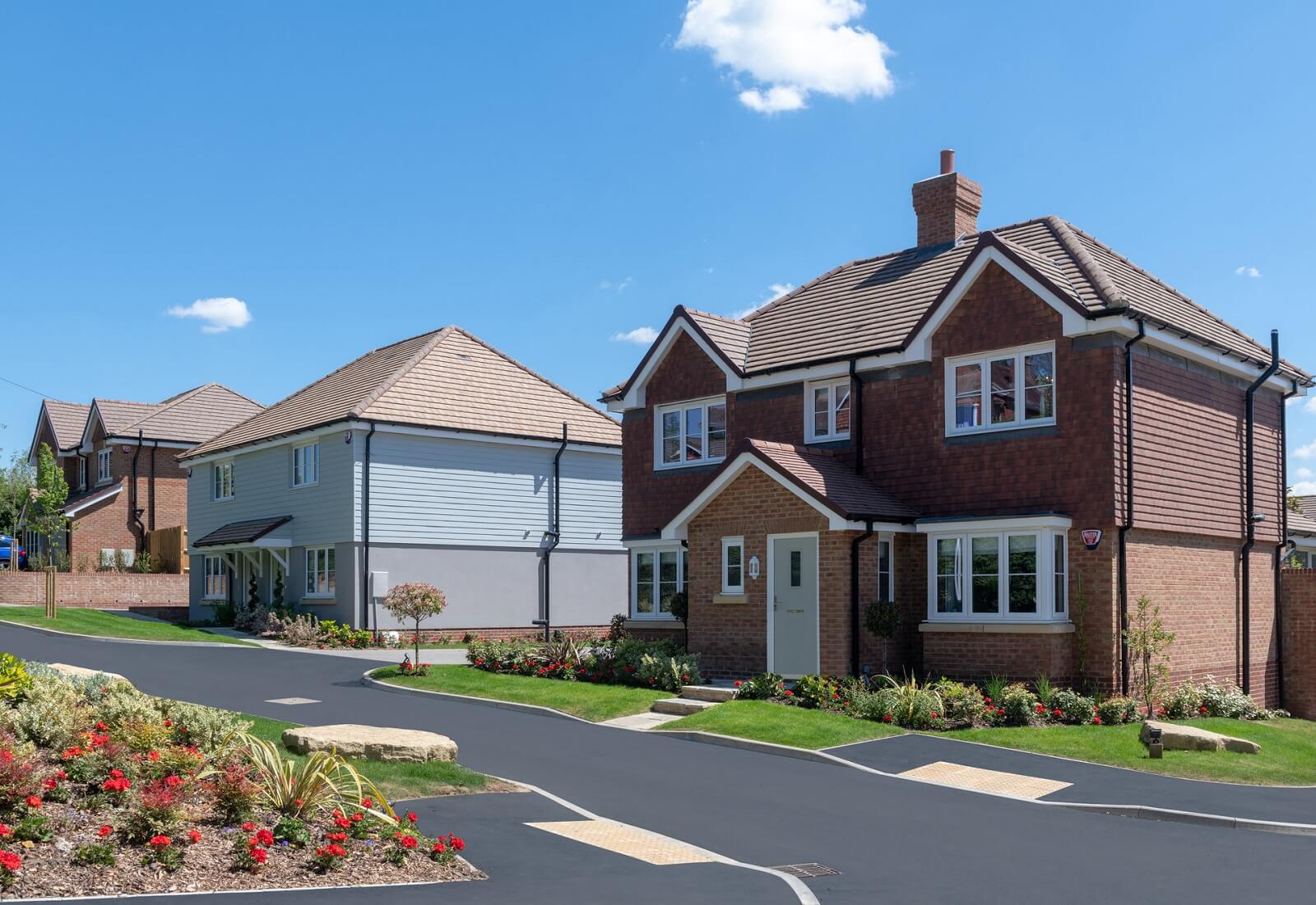 Get More For Your Money At Bluebell Meadow.
Home-hunters looking for more space can find just what they're searching for at a new housing development near Billingshurst.
At Jones Homes' Bluebell Meadow in Wisborough Green, they'll find larger-than-average kitchen/dining rooms, living rooms and bedrooms – whatever house design they choose.
Sara Stanhope, Sales and Marketing Director for Jones Homes Southern, said: "We've put a bit extra into Bluebell Meadow homes – literally!
"The innovative design approach acknowledges that people who buy new, or want fewer rooms because they're downsizing, still want the space in those rooms that modern life demands.
"Our visitors have commented on the extra space – often as soon as they step into the hallway of a Bluebell Meadow home. In short, these houses have to be seen to be believed!"
There are five Jones Homes houses remaining for sale at Bluebell Meadow: two four-bedroom Chiddingfold design homes; a four-bedroom Kirdford; one three-bedroom detached Haslemere A and the Haslemere A showhome
Prices start from £600,000 for the three-bedroom detached Haslemere, with Plot 17 ready to move into.
As for spaciousness, the Chiddingfold, for example, has a 29ft kitchen/family room while upstairs, the largest bedroom is nearly 17ft square.
The Kirdford, meanwhile, has four double bedrooms – with a bathroom for every bedroom – and there's a 24ft kitchen/family room downstairs. Even the three-bedroom Haslemere has a 21ft kitchen/dining room, a separate large living room and a downstairs study.
Bluebell Meadow is a development of just 25 homes off Petworth Road in the picture-perfect village of Wisborough Green.
But this desirable rural location is just a 10-minute drive from the larger village of Billingshurst, where there's a station from which you can commute into London in just over an hour.
As well as sensitively expanding Wisborough Green, Jones Homes has also contributed to the local community there.
As part of the planning deal, the developer is contributing more than £250,000 towards infrastructure for Wisborough Green, including £124,000 to local schools, £43,975 for community facilities and more than £20,000 towards sports and leisure