April 19th 2022
Couple fall in love at first sight with their 'forever home' in Burgess Hill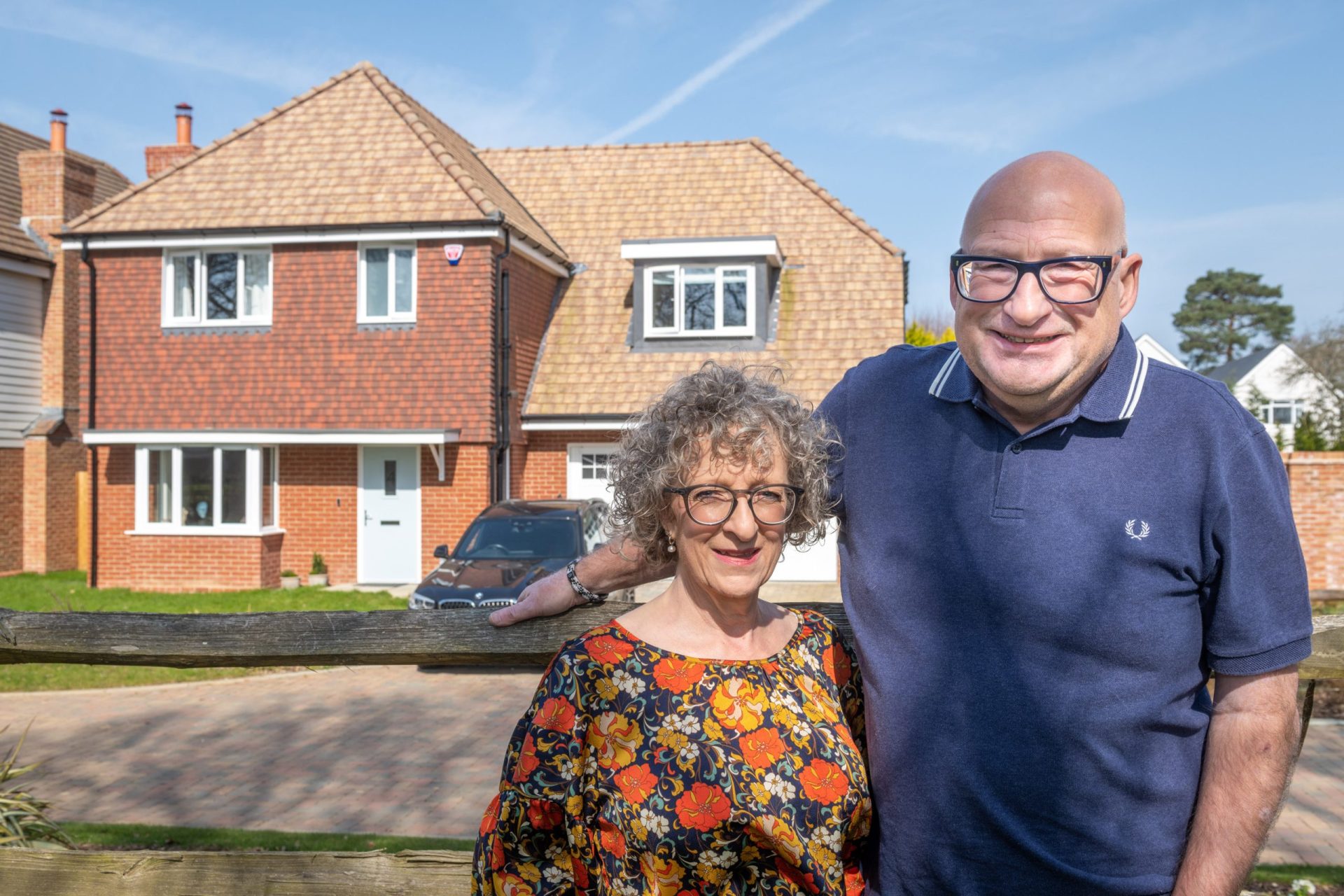 Jackie and Guy Gorringe found their 'forever home' after deciding it was time to start living life to the full.
The couple both took early retirement and began looking for a new home with the space and open-plan layout that would suit their penchant for entertaining guests.
They purchased the spacious, four-bedroom detached Lindfield II home with a garden room from Jones Homes' Signature Collection at Folders Grove in Burgess Hill – and said it was love at first sight when they visited the 1,909sqft Show Home at the site in November 2020.
"As soon as we walked in, we just knew this was the house for us," said Jackie, a 59-year-old former crisis management specialist. "It was perfect. We had not even gone upstairs but we both knew our search for a new home was over.
"The house had everything we wanted – the space, the high-quality fixtures and fittings, a large back garden and an open-plan layout. It ticked all the boxes for us. We loved it so much that we went straight to the sales office and reserved a Lindfield II home."
Jackie and Guy, a 63-year-old former project manager, moved into their new home with their 27-year-old son Joe, a customer services specialist for a company which supplies professional cycling teams, in May last year.
The couple are enjoying the feeling of space provided by the open-plan layout of their new home after years of living in a four-storey townhouse in Haywards Heath.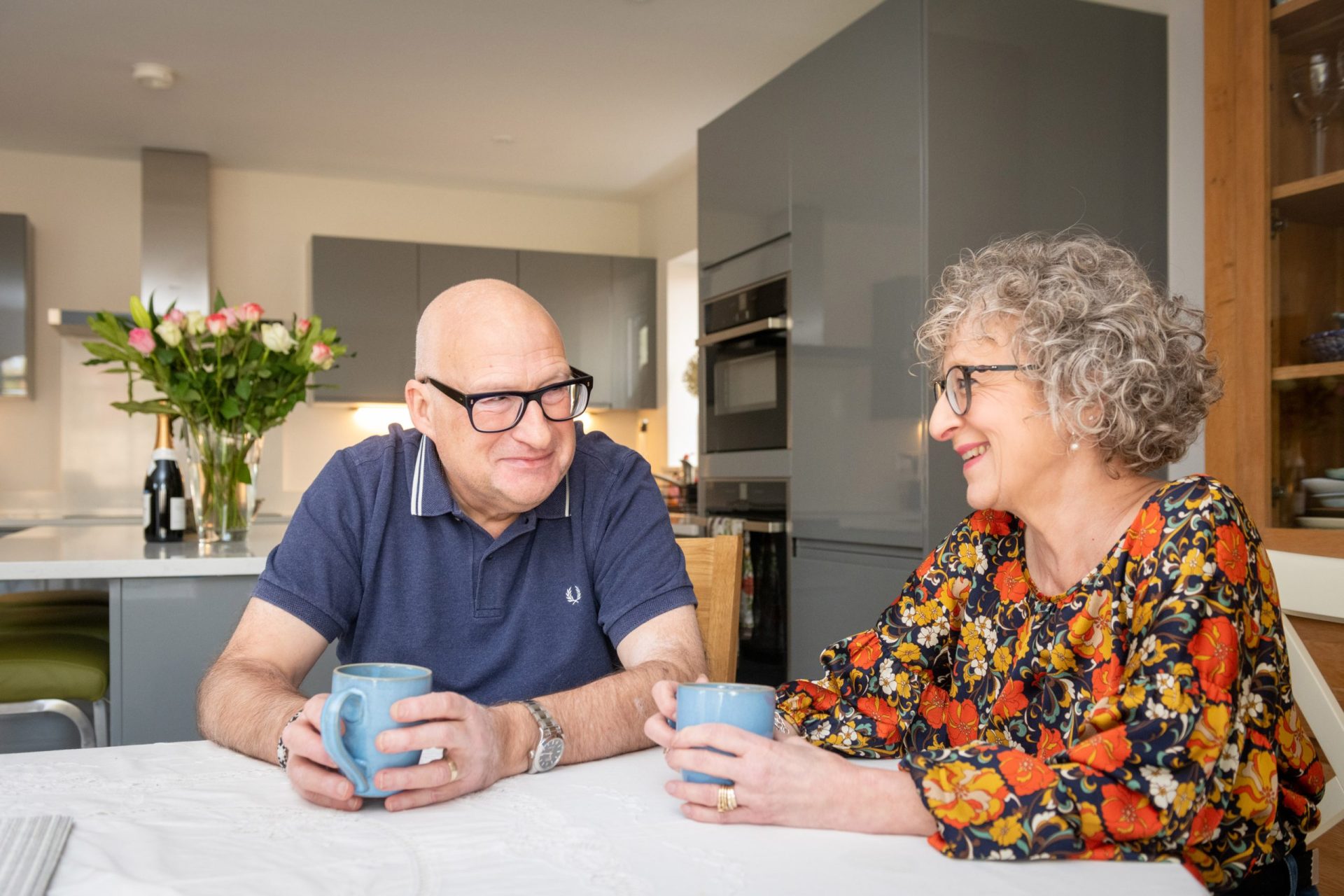 "We have been in the new house for nine months now but we are still blown away by the wide open spaces we have here," said Jackie. "The layout is ideal for us because we love to entertain people at our house and are quite well known for it.
"At the old house, we would have guests round and eat in the dining room, which was on the ground floor, but after the meal was finished some people would want to go into the garden, which was downstairs, while others wanted to go to the living room, which was upstairs.
"This meant that quite often the occasion lost its momentum as different people were in different parts of the house. There is no such problem in this house because of the huge kitchen/dining room which flows into the wonderful garden room and into the garden.
"There is so much space that when we have people over, which is quite often, there is more than enough room to accommodate everyone downstairs. This means that I can be chatting to people while I prepare the food rather than being on a different floor to half of our visitors. The open-plan layout also means that little groups can be in different areas but still in the same downstairs space. It works so well for us."
The couple decided to make the move to Folders Grove after Jackie fought a health battle.
"Myself and Guy had been thinking about making a fresh start for a while but after I got breast cancer, we decided it was time to act to put ourselves first and to enjoy our life together to the full," said Jackie.
"I have been through two operations and rounds of chemotherapy and radiotherapy and I appear to be free of the cancer but I am still going for regular check-ups at the oncology department. You never know what the future holds so we thought we owed it to ourselves to go for it and have some fun.
"We had both spent so many years working and enduring long commuting that we realised it was time to slow down, take it easy and relax. There is so much more to life than working and we intend to explore that. Joe does his own thing and is looking to move out to live in his own place with his girlfriend."
"At the back of Folders Grove is the Ridgeview Vineyard where they not only make world-class English sparkling wine but also have a place where you can sit and have a meal. It's so lovely to be able to walk round there and take in the incredible view of the South Downs.
"When we have more time, we walk the 20 minutes to the railway station and either catch a train to Brighton where we spend the day having a drink and a meal as we watch the world go by, or travel to London for an exciting day out in the big city."
The couple said their first big project is the creation of their perfect garden.
"Having the garden room is amazing," said Jackie. "We have put out bird feeders and could sit all day just watching the beautiful goldfinches and blue tits flit in and out. This has inspired us to make the garden a haven for us and the birds.
"We have had the patio extended and have planted some trees. There are a couple of good garden centres nearby, so we often visit to get inspiration and to create a garden that is both beautiful and beneficial to wildlife.
"We feel really lucky to have found our 'forever home' and that's thanks in large part to Jones Homes. Jane and Angela in the sales team have been lovely and really helped us along the way. They often went the extra mile to ease our worries or keep us updated on things.
"There are so many things we want to do and we can't wait to get on with enjoying the rest of our lives together."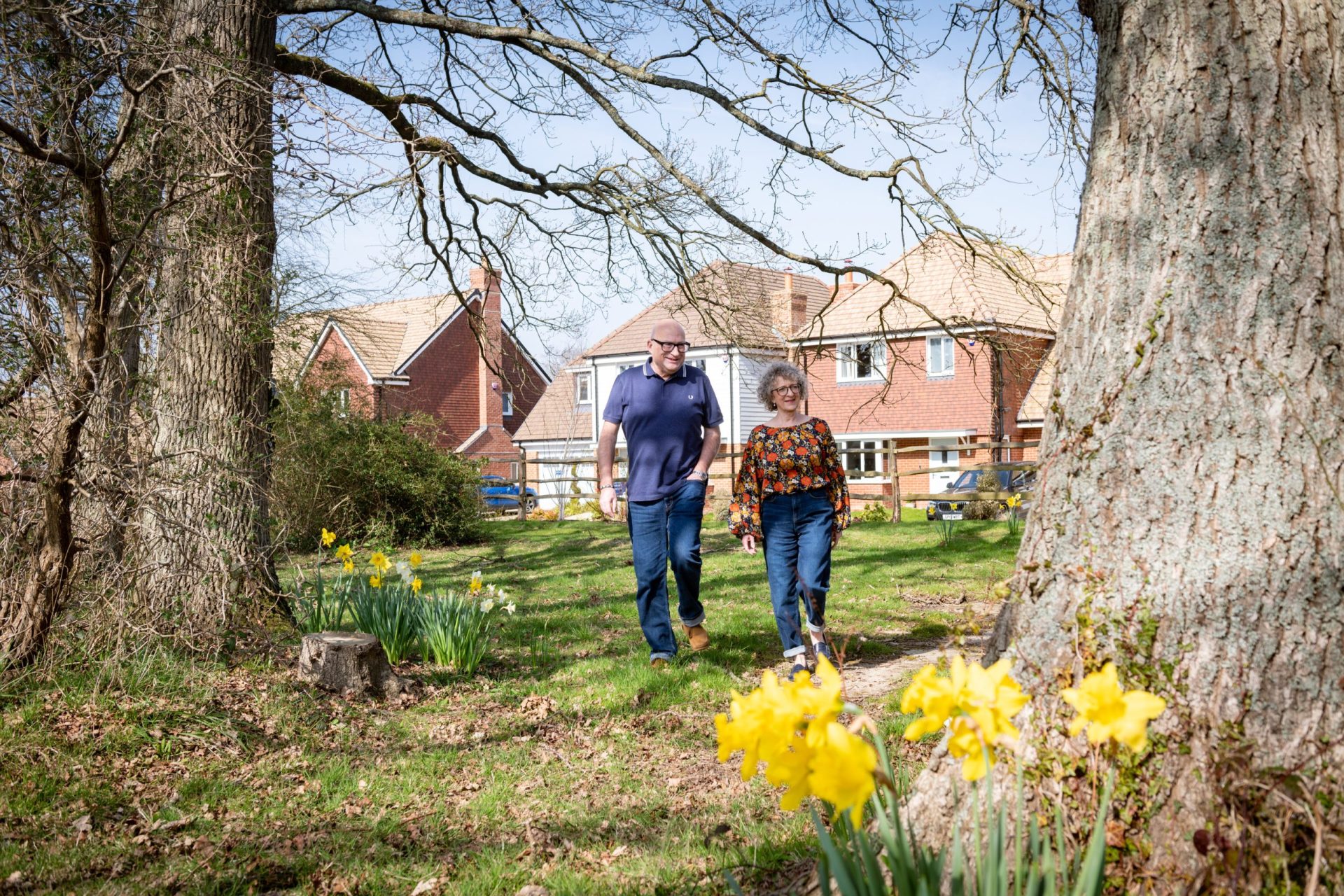 To view the current availability at Folders Grove please visit https://www.jones-homes.co.uk/new-homes/south/west-sussex/burgess-hill/folders-grove/