July 1st 2022
Construction passes key milestone at Sanctuary Last Drop Village in Bolton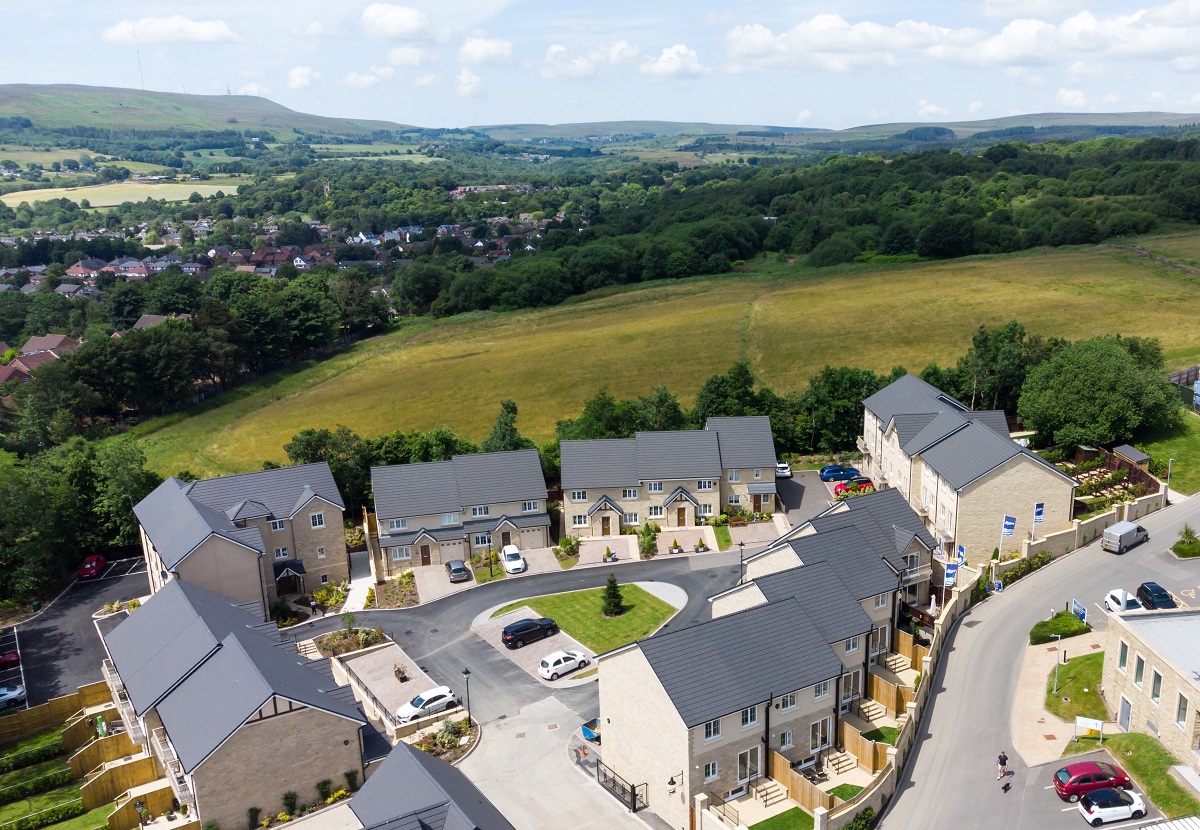 Building work is progressing well at Sanctuary Last Drop Village in Bromley Cross near Bolton, where Jones Homes has now completed three-quarters of the new properties.
The developer is building 41 new homes at the exclusive gated community aimed at delivering a luxurious lifestyle for the over 55s, with construction now finished on 31 properties.
So far, 28 of the new homes, a mix of one-bedroom apartments and two, three and four-bedroom cottages, have been sold.
The pioneering development is one of the first in this country to feature the Sanctuary concept of active adult living championed by Jones Homes in Florida.
Simon Whalley, Sales Director for Jones Homes North West, said: "Construction at Sanctuary Last Drop Village is progressing nicely and a fantastic new community is taking shape.
"It would appear that the word is getting out about this new way of living for people over the age of 55. We have sold more than two-thirds of the homes here and last month alone six properties were snapped up.
"The vast majority of the buyers are people from the local area looking to slow down and to enjoy a better way of life. They are older couples, and single people, who have sold a larger property in the area and are looking to downsize and to reduce the stress in their daily lives. We have sold to purchasers from Bolton, Lancashire and Greater Manchester.
"They are being drawn to this very special development where their needs are being put first. All the two-bedroom cottages, except for the showhome, have been sold and there are no four-bedroom cottages for sale.
"Buyers know that here they can relax and really stop to smell the roses, perhaps for the first time in their lives. They appreciate the security and peace of mind provided by living in a gated community where they can have their garden tended to and their windows cleaned as part of the package of services offered on site.
"Free from these chores, they can live an easier life and take full advantage of the discounts offered at the fabulous Last Drop Village Hotel & Spa next door. Residents can meet friends over a relaxing drink in the lounge or patio area or spend time in the gym, swimming pool, sauna, steam room or spa.
"There is still time to tap into the good life at this pioneering development but anyone interested in moving here should contact our sales team as soon as they can."
A selection of one-bedroom apartments and three-bedroom cottages are currently available for purchase, including some which are ready to move into straight away. Prices start from £169,950.
To find out more about the development, visit Sanctuary Last Drop Village.