Help To Buy isn't just for first time buyers, it's for everyone.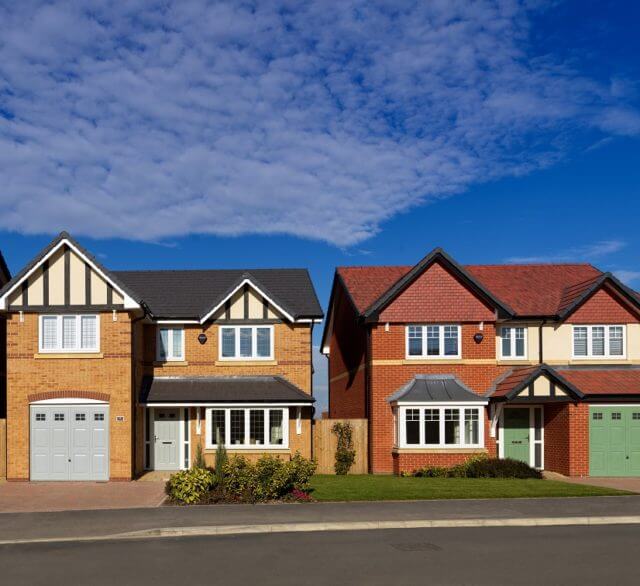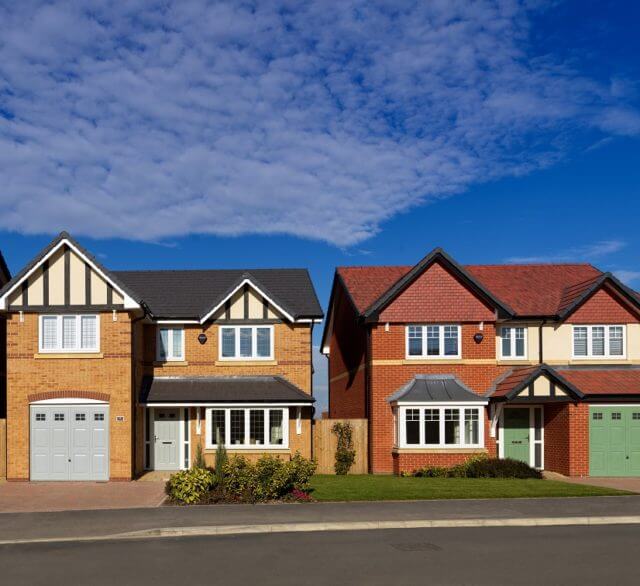 Whatever kind of move
you want to make,
make it with Help to Buy.
You may not realise it, but the current government-backed Help to Buy scheme is available to almost all new home buyers, and not just those starting out. Which means wherever you are on the housing ladder, not only can you move with just 5% deposit, but you could own a stunning Jones home, for a lot less than you might think. However, changes to the scheme will be introduced in April 2021 which will reduce eligibility to first-time buyers only. The introduction of new regional price caps will also limit the properties eligible to be purchased using the scheme. Applications under the current criteria are still available on homes expected to be build-complete by February 2021.
To find out more, speak to one of our Sales Advisors. They will explain the scheme in detail and put you in touch with an Independent Financial Advisor.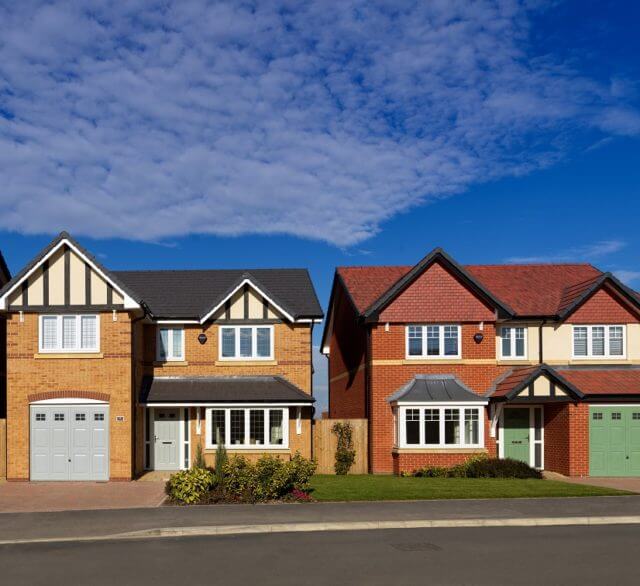 Help To Buy isn't just for first time buyers, it's for everyone.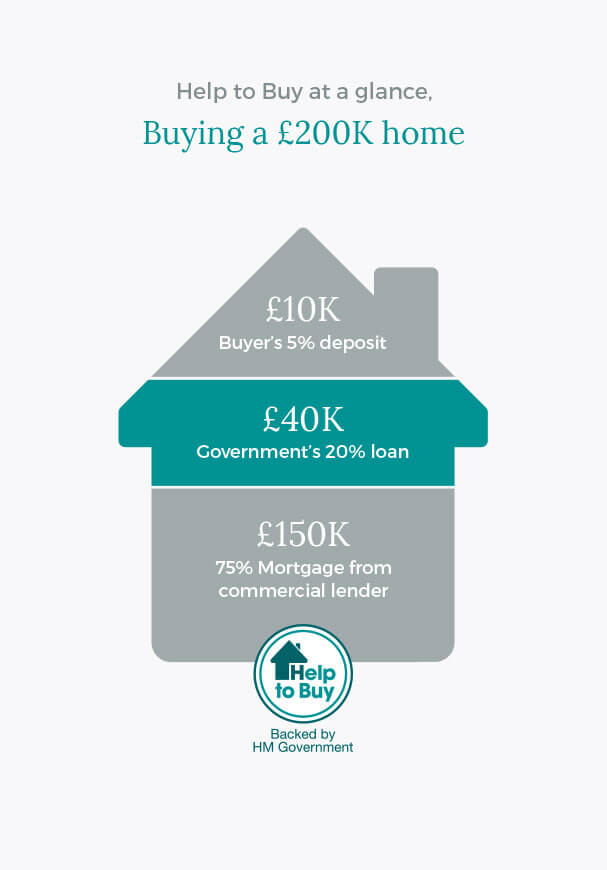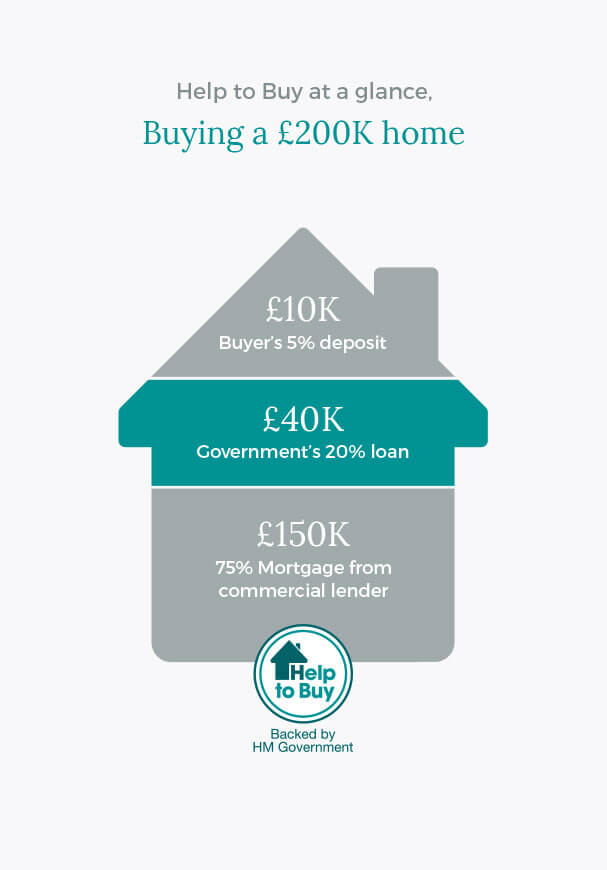 You'll be amazed what you
can afford with Help to Buy:
You only need a 5% deposit
Qualify for up to a 20% interest-free government loan*
Enjoy better rates on a 75% mortgage
100% of your new home is all yours
As long as you have a 5% deposit, the government will lend you up to 20% of the value of the property through an equity loan. This is interest free for the first five years and you can repay it when you sell your home or any time before. You'll then only need to get a 75% mortgage, which opens the door to a choice of better rates and lower repayments.
*Help to Buy purchasers are required to fund at least 80% of the purchase price by means of a conventional mortgage, savings and any deposit where required. Eligible applicants will be offered an equity loan of 20% of the market price, interest free for the first five years. At the start of year six a fee of 1.75% is payable on the equity loan, which rises annually by RPI inflation plus 1%. Terms and conditions apply and full details will be provided on request. Only available on selected properties in England. YOUR HOME MAY BE REPOSSESSED IF YOU DO NOT KEEP UP REPAYMENTS ON YOUR MORTGAGE. Please ask our Sales Advisor for full terms and conditions. Details correct at time of distribution. Images for illustrative purposes only.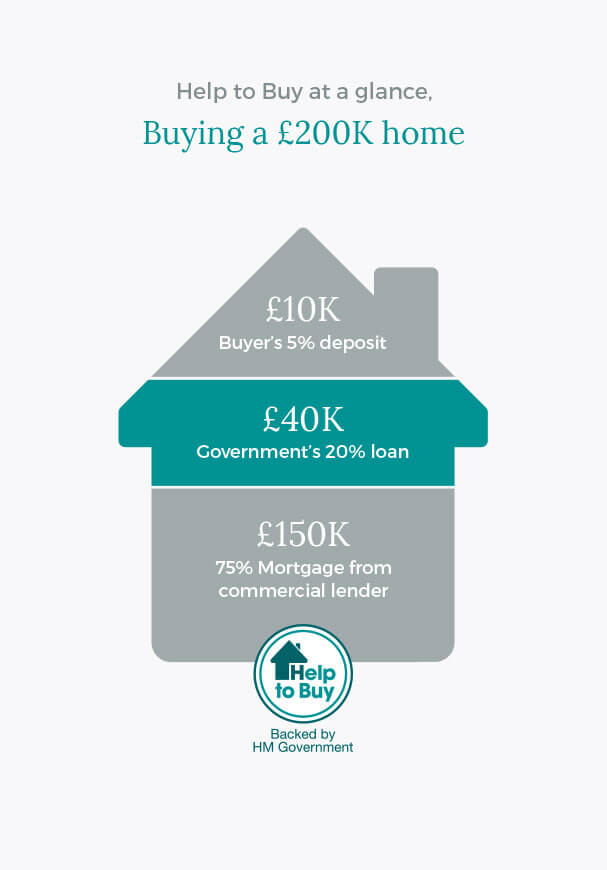 Reserve your
dream home with
Agency Assist
We'll help you sell your current
home and get you moving into
the Jones home of your dreams
Agency Assist