June 28th 2022
NEWS RELEASE 28/06/2022 – Construction work begins at new Maltby housing development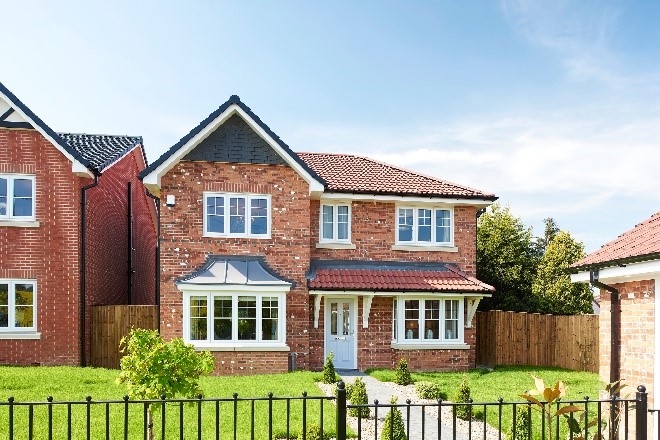 Jones Homes has commenced work at a new development set to deliver 100 new homes in the South Yorkshire town of Maltby.
The developer is building 95 homes for private sale and five affordable properties at Lambcote Meadows off Grange Lane, with initial works to lay the roads and other infrastructure beginning on the 12-acre site.
Jones Homes is delivering a selection of three, four and five-bedroom new houses at the development, which is also to feature a children's play area and green open space.
David Ruffley, Regional Director for Jones Homes Yorkshire, said: "With work now underway on site, we are expecting interest in the development at Lambcote Meadows to grow, with the first properties to be released for sale later this autumn.
"Our wider plan for helping to meet the need for new housing in the town is that these 100 homes will be the first phase of a new neighbourhood on a 38-acre site to the west of Maltby Wood and south of Stainton Lane.
"Proof of our ongoing commitment to this part of South Yorkshire is that we are also building more than 230 homes elsewhere in the county, delivering 144 new homes at Wentworth View, in Thorpe Hesley, and 94 new properties at Beaumont Grange in Treeton, near Rotherham."
As part of the planning agreement for the first phase of development at Lambcote Meadows, Jones Homes is to make contributions of £594,495 towards local facilities.
The developer is to invest £239,495 in local education services for additional places at Maltby Academy, £75,000 for an upgraded control system for the traffic lights at Queens Crossroads, £50,000 towards sustainable local transport and £15,000 for bus stop improvements in the area.
Jones Homes will also be paying approximately £215,000 in the form of a Community Infrastructure Levy to Rotherham Metropolitan Borough Council, which will be invested in improving local infrastructure.
For more information about new homes being built by Jones Homes Yorkshire at Lambcote Meadows, call 01274 852700 or visit jones-homes.co.uk.