July 15th 2022
Jones Homes teams up with Athena Surfaces to provide new quartz worktops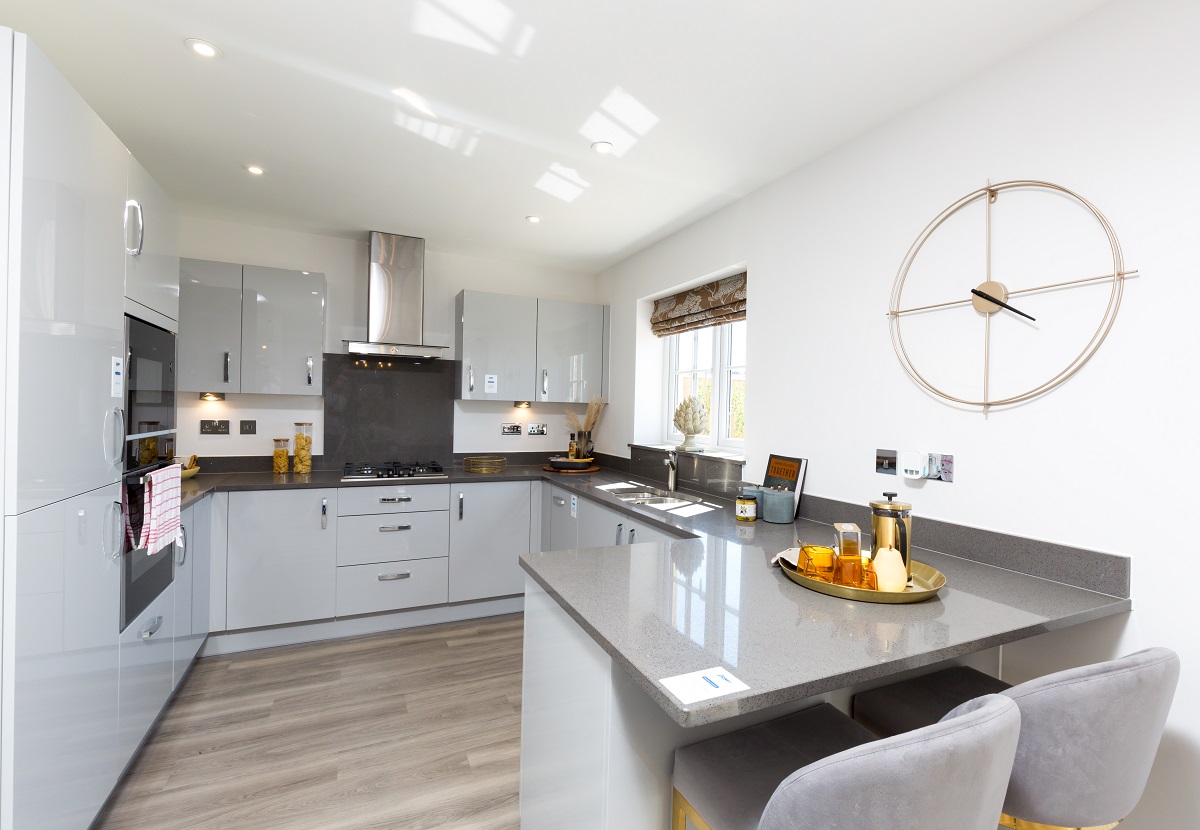 Jones Homes North West has appointed Athena Surfaces to supply top-quality quartz worktops for its new homes.
The Cheshire-based housebuilder has teamed up with the Worcestershire-based surfaces manufacturer to provide its new Forza Quartz product in kitchens and utility rooms at developments across the region.
The worktop surface, which is non-porous, stain-resistant and very durable, is available in ten different colours.
Simon Whalley, Sales Director for Jones Homes North West, said: "We have been delivering new homes in the North West of England since 1959 and have built a reputation for the high quality, top specification and immaculate finish of our properties.
"As part of that commitment to deliver new homes of the highest standard we try to stay abreast of the latest quality products available on the market. This new Forza Quartz surface delivers exactly the kind of first-class finish we aim to provide for our customers. We now have a great working relationship with Athena Surfaces who supply this fabulous product to us directly.
"The surface, which is a combination of quartz and synthetic materials, is not only available in a range of sophisticated modern shades but is non-porous and very durable, being resistant to scrapes, scratches, and stains from coffee, oil and wine.
"For many people, the kitchen is the most important room of the house as it acts as the heart of the home. It is the place where families congregate and people entertain guests. These Forza Quartz surfaces provide a classy finish to the room and gave homeowners the confidence that they can use their worktops without damaging them, thereby retaining the sleek look of the kitchen.
"The hard-wearing qualities of this surface make it the perfect worktop for utility rooms too."
Adam Miles, Managing Director of Athena Surfaces, said: "We are delighted Jones Homes has chosen to offer our range of Forza Quartz work surfaces to their customers. We are seeing increased demand for beautiful, high-quality work surfaces, at competitive prices, and Forza Quartz has been designed for this purpose.
"The range enables more home buyers to choose their dream kitchen work surface with a 25-year manufacturer's warranty. With Athena providing show home support, expert precision fabrication and a 72-hour turnaround, Jones Homes can depend on us for reliable work surface supply and installation."
For more information about Jones Homes' developments across the North West, visit jones-homes.co.uk.