Experienced Construction Director Vacancy
Salary

£ Negotiable

Region

Lancashire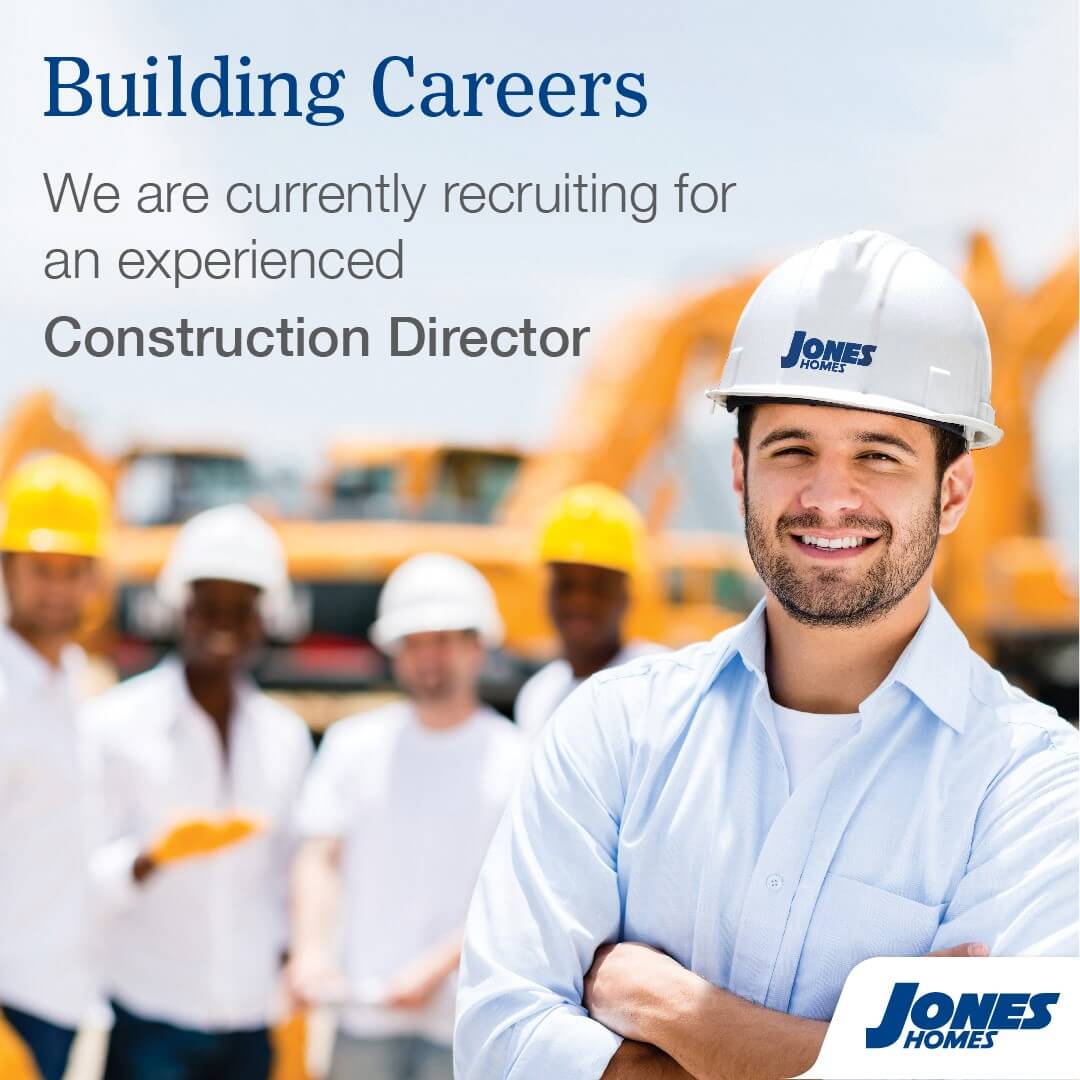 Construction Director
Lytham St Anne's, Lancashire (office/field-based, with travel to development sites across Lancashire & South Lakes)
About Us
We are Jones Homes, one of the nation's leading independent home builders. Part of the successful, family-run Emerson Group, we have been creating beautiful new homes in exceptional residential locations since 1959.
Currently, we are building more than 500 homes a year in the UK and offer an impressive portfolio of apartments, mews and townhouses, as well as spacious semi-detached and detached homes.
We have built an enviable reputation for delivering outstanding services and have an HBF five star rating for our customer service. We've also received a number of prestigious accolades over the years for the properties we build, the design and landscaping of our developments and our talented team.
We are currently looking for a Construction Director to join us in Lytham St Anne's and oversee construction activities for our Lancashire and Cumbrian developments.
The Benefits
– Competitive salary DOE
– Car allowance or company car
– Uphold the reputation of a respected business with an impressive history
If you are a high calibre construction professional with knowledge of NHBC and Building Regulation requirements, this is an exceptional opportunity to make your mark within an award-winning organisation.
The Lancashire region has seen considerable growth over the last ten years, and you will have the chance to help us build on our existing success here. You will play an integral role in the completion of our five live developments, as well as contributing to the planning of new developments.
You will have the opportunity to shape, develop and lead two vital departments in our business and use your wealth of experience to take our organisation to new heights.
The Role
As the Construction Director, you will oversee all aspects of construction for Jones Homes, ensuring our build programmes are delivered safely, professionally and to our high standards.
Managing our Construction and Customer Care Departments, you will make sure that all activities are delivered on time, within budget and in accordance with regulations and legislation.
Some of your duties will include:
– Setting, managing and monitoring build programmes
– Making sure that new developments are planned and implemented effectively
– Ensuring that sites and planned developments comply with H&S and CDM requirements
– Working with the Technical and Commercial Teams to select suitable sub-contractors
– Monitoring and enhancing developments to ensure quality control procedures are adhered to
– Completing reports for the Board and attending Board meetings
About You
To join us as our Construction Director, you will need:
– Experience in a similar senior-level construction role
– To be fully conversant with NHBC and Building Regulation requirements
– The ability to plan and co-ordinate work and labour
– Strong communication and management skills
– The ability to work under pressure when required
– A full driving licence
A professional or industry-relevant qualification (such as SSMTS, CSCS or First Aid) would be beneficial to your application.
Working hours: Monday – Thursday, 8 am – 5:15 pm with a 45-minute lunch break and Friday, 8 am – 4:15 pm with a 45-minute lunch break
Other organisations may call this role Head of Construction, Director of Residential Developments, Director of Construction Operations, Head of Construction Operations, or Senior Construction Programme Manager.
No Employment Agencies please.
Jones Homes are equal opportunities employers, value diversity and are strongly committed to providing equal employment opportunities for all employees and all applicants for employment. Equal opportunities are the only acceptable way to conduct business and we believe that the more inclusive our environments are, the better our work will be.
Please send your CV and covering letter to Leanne.Rigby@emerson.co.uk
Send Your CV